Neykor to Chumphu Nye with Camping - Pilgrimage Druk Kora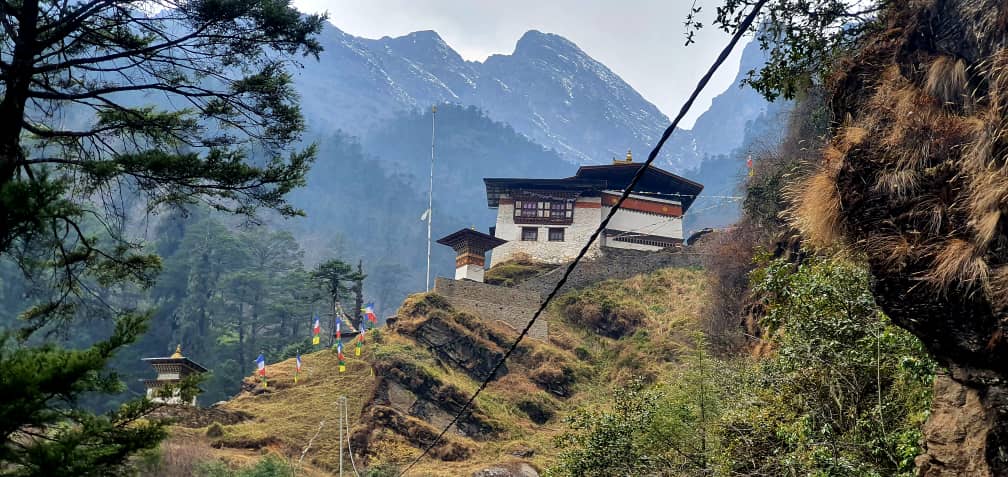 | | |
| --- | --- |
| Start Date | 13-11-2021 |
| End Date | 14-11-2021 |
| Duration | 1 Days |
| Dzongkhags | Paro |
| | |
| --- | --- |
| Tour Operator Name | Gurung Tours and Treks |
| Email Address | [email protected] |
| Contact No. | 77111298 |
| Website | https://greenbhutantours.com/ |
Highlight of the Trip
1.The Floating or Flying statue of Goddess of Dorji Phagmo which you won't see in the world. 2. History about the place from the place we start our hike, till we reach your destination. 3. Hot stone bath at the camp on advance booking.
---
Detail Itinerary
Day 1 : we will start our journey from Thimphu early morning to Doteng, Paro from where we will start our hike to Chumphu Nye. we will take around 4-5 hours to reach till Monastery . we can see many prints on stone associated with Guru Rinpoche. The main Temple is dedicated to Goddess Dorji Phagmo who flew from Tibet and stayed in the form of Statue. Temple is so sacred and you won't believe that the statue of Dorji Phagmo is on her one leg crossed and other is standing but does not touch the ground. we will have Lunch after we finish our visit to Temple and than walk back to our destination Doteng where we will stay in camp. Those who have booked the Hotstone can enjoy the soak.
Day 2 : After breakfast we will drive back to Thimphu.
---
Druk Kora Packages
Here you can search for the right tour packages by using the following searchable options.